Reliable Infrastructure
BoldGrid is built on WordPress, the #1 Content Management System.
No Coding Required
Quickly build websites with content and an easy drag-and-drop editor.
You Own Your Website
Unlike other "free" builders, you have 100% ownership of your site.
An Easier, Faster WordPress And why BoldGrid is built on it
WordPress is one of the most comprehensive website creation tools and has become the most widely used content management system (CMS) on the internet. Why not just use WordPress then? WordPress is often touted as the easiest to use CMS as well. For a website developer, WordPress can indeed be a great place to begin on it's own. But with zero coding or design experience, it can quickly become confusing and frustrating for a true beginner.
BOLDGRID IS EASIER FOR BEGINNERS
BoldGrid flattens the learning curve innate with WordPress by making it intuitive and simpler to use with features like drag and drop design, free pre-built themes, and much more. You have all the features needed to make website creation easy enough for anyone along with the flexibility of endless addon features via WordPress palugins.
BOLDGRID IS FASTER FOR WEB PROS
BoldGrid transforms the WordPress experience to give you a streamlined workflow allowing you to create great looking, dynamic, and responsive websites faster than ever. Create Gridblocks to layout your content with style and save them for use on other pages and sites, add quality images directly from Fotolia and Flickr image banks with integrated API's, and much more.
Powerful Design Tools
Easily try out multiple pre-built color schemes for each theme or create your own, swap out section backgrounds with a couple of clicks, resize page sections with drag and drop and much more!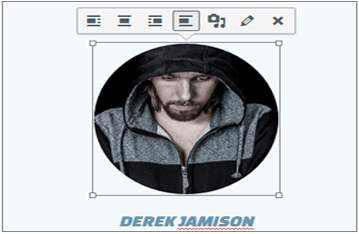 Control Your Content
You can replace, edit, resize images and other content right on the front end of your pages, exactly as your visitors will see them. BoldGrid also includes professional image filters to help your pics pop!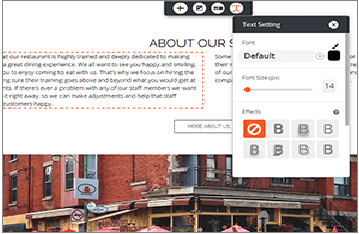 Quick Page Editing
Select any page element while in Edit view and a floating menu appears to bring all the edit tools directly to you, rather than having to search through menus for them. Most menus even include help icons to keep you on track.
WooCommerce Ready Sell Products Online
Unlock the power of eCommerce with WordPress plugins like WooCommerce. One of the most popular and easy to use ecommerce solutions on the internet can be added to your BoldGrid site with just a couple of clicks. Begin creating your online store in minutes!

• Sell Unlimited Products

• Built-in Payment Gateways

• Sell Digital and Physical Goods

• And much more!
FIND INSPIRATION BELOW
This is just a sample of the 200+ theme and category combinations available for the BoldGrid website builder.
Industry categories include consulting, marketing, design, photography, fitness, fashion, music, restaurant, real estate, home repair, property management, and more!
Get a Special Wordpress-BoldGrid Hosting Deal Today!
FREE Solid-State Drives
FREE Domain
FREE SSL Included
24/7 Support